Consolidated Turbine Services has been acting as the sales office for Flender Graffenstaden since 1989, helping the regions oil and gas suppliers achieve excellence in their operations.
Our major customers include GASCO, ADCO, ZADCO, ARAMCO, GEEP, STOMO, PDO and many other large players in the region.
Flender-Graffenstaden gear units can be customised to on-site requirements:
- Lubricating oil pumps
- Turning device for start-up and slow roll
- Couplings, quillshafts and adapted coupling guards
- Nitrogen container for spare parts preservation
If you have a requirement of spare parts, technical documents, technical advice, trouble shooting or any other query related to your flender graffenstaden gearboxes, please don't hesitate to contact us directly.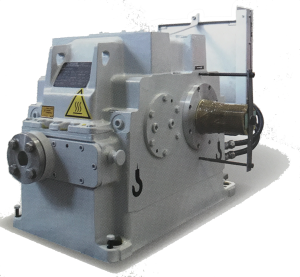 Engineering
Our gear units are tailored to meet your turbo expectations:
- Ratings according to API 613, AGMA 421, AGMA 6011, ISO 6336
- Hydodynamic bearings with dedicated performance determination
- Lateral vibration Calculation and analysis of every unit
- Meshing load distribution according to AGMA 927
- Modal and structural finite-element analysis of casings
- Specific design features adapted to harsh environments and explosive areas
Manufacturing Process
Our gear units benefit from 60 years of in-house experience combined to state of the art manufacturing technology:
- Carburizing and nitriding
- ISO and AGMA grade 4 or better gear grinding
- CNC machine tools for cylindrical turning and high accuracy teeth grinding
Testing & Instrumentation
Our gear units are individually tested according to customer specifications and requirements:
- Standard full speed tests according to API 612
- Parial load tests and back-to-back load test
Our gear units can also be equipped with instrumentation adapted to your process requirements according to API 670 and international standards:
- Temperature probes for oil and bearing survey
- Casing and shaft vibration probes
- Pressure guages
- Junction boxes and wiring